We help you get in-touch with people.
我们极力为客户对接更多群众。
Network CN Ltd. expands geographical coverage announces new outdoor media project in Nanjing
安博集团扩大地理覆盖范围宣布在南京的新户外媒体项目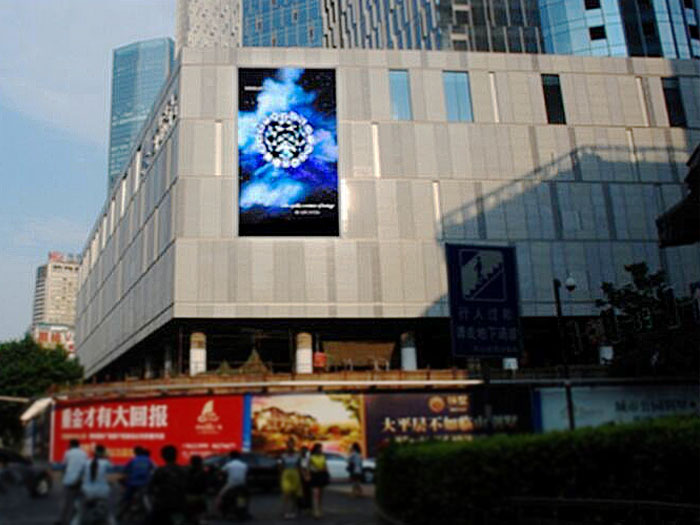 Network CN (America) Ltd. has entered into a business cooperation agreement with Nanjing Yiyi Culture Advertising Company Limited (hereinafter referred to as "Yiyi"), a company established in China to manage and operate a business in Nanjing, China with over 100 LED outdoor billboards. This cooperation agreement was signed by Yiyi and Shanghai Quo Advertising Company Limited (hereinafter referred to as "Gaojie"), a subsidiary of Network CN Group. According to this cooperation agreement, Nanjing Yiyi and Gaojie have the right to install and operate these outdoor billboards for up to 20 years.
Godfrey Hui, CEO of Network CN Group, said: "We are delighted to expand our media network beyond Shanghai and into China's sixth largest city. The city of Nanjing in Jiangsu Province has a gross domestic product (GDP) of 310 billion, with a population of approximately 8.2 million and annual tourism revenue of $4 billion. Many leading Chinese companies are headquartered in Nanjing, and we will actively pursue media placements for these potential customers. We expect to further strengthen our presence in outdoor media in China the status of the industry."
Mr. Xu also said: "Including Nanjing, we are expected to install, manage and operate more than 400 outdoor (2m x 2m) LED advertising panels in China in the second half of 2007. Although our outdoor LED business has not yet generate any advertising revenue, but we plan to achieve about $60,000 per LED billboard per year once the network is up and running, and that goal will be available later this year." 
安博(美国)有限公司已经与在中国组建的南京易意广告文化有限公司(Nanjing Yiyi Culture Advertising Company Limited)(以下简称"易意")达成一项业务合作协议,以便管理并运营中国南京市的100个 LED 户外广告牌。这一合作协议是由 易意和安博集团旗下子公司——上海高界广告有限公司(Shanghai Quo Advertising Company Limited)(以下简称"高界")签署的。根据这一合作协议,南京易意和高界有权安装并运营这些户外广告牌长达20年。
安博集团首席执行官许展堂(Godfrey Hui)表示:"我们很高兴能够将我们的媒体网络拓展到上海范围以外,并进入中国第六大城市。江苏省南京市的国内生产总值(GDP)高达310亿美元,人口约为820万,年度旅游收入为40亿美元。许多领先的中国公司都将总部设在南京,我们将积极寻求面向这些潜在客户的媒体配售。我们期望进一步强化我们在中国户外媒体行业的地位。"
许展堂先生还表示:"包括南京在内,我们有望在2007年下半年时,在中国安装、管理并运营超过400个户外(2米×2米)LED 广告板。尽管我们的户外 LED 业务还未带来任何广告收入,但是我们计划在该网络建成并投入运营之后,实现每个 LED 广告牌每年大约收入6万美元,并且这一目标在今年晚些时候就能实现。"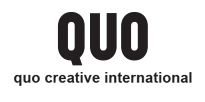 Quo Advertising Company Limited
上海高界广告有限公司
Established in 1996, Quo Advertising Company Limited is a group of professionals in media planning, marketing and promotion strategy, creative design and event management. Quo is experienced in and committed to providing high-quality services to assist your organization in deploying cost effective corporate image building, marketing and promotion techniques.
Quo Advertising Company Limited offers a wide scope of services, including:
Marketing and promotion consulting
Media planning
Design graphics and layout
Event management
Publishing consulting and
Publicity management
We have our own in-house experts coordinating and working with over 100 China and overseas press outlets in a wide range of public relation functions. Copywriters from China and USA are employed to craft top-quality, professional promotional materials, including advertising copy, corporate brochures, press releases and collateral materials.
Quo's team has proven its in-depth understanding of the China market and consumer preferences its flair in employing professional communications techniques and its good working relationships with government's agencies and suppliers. Quo Advertising Company Limited is the partner to rely on when you want to reach the exciting China market.
Quo's Culture
Quo shares the goals and objectives of its clients. Putting this orientation into practice involves a formal discipline that begins with studying each client's needs in depth, planning, feasibility testing, market feedback-estimation and estimation, implementation, remedial planning and subsequent review.  Quo offers more than just creative concepts. It builds bridges between the needs of its clients and the minds of their customers.
上海高界广告有限公司成立于1996年,是一个集媒体计划、市场营销、创意设计和活动管理行的多元化集团企业,通过有效的成本运作、企业形象宣传,市场和营销技巧,为客户提供高质量的服务。
上海高界广告有限公司提供服务包括:
市场和营销顾问
媒体计划
平面设计
活动执行
出版顾问和
公关管理等
我们通过不同的公关活动和国内外200多家媒体保持着良好的关系,来自美国和国内的文案通过专业的撰写可以提供各类专业文稿包括:广告策划文案、合作手册、新闻稿、广告促销方案等。
高界的团队已证明深入的了解中国的市场和消费者的喜好,就才能而聘请专业的通讯技术和专业的员工和雄厚的媒体和政府关系。上海高界广告有限公司将成为你在中国市场上最值得信赖的合作伙伴。
市场及活动执行
通过满足不同客户要求的各类活动,我们在市场营销和成本控制上积累了大量经验。我们与中国大陆及香港包括电视、杂志和报纸等超过200家媒体都保持着良好的的合作关系,提升了所有公关活动媒体后续报道的曝光率及覆盖率。此外,我们也将保证在成本效率的前提下,提供公关活动前期及后期的连续性报道。
我们坚信,选择我们成为你合适的合作伙伴,将在中国市场上赢得市场认可、获得市场占有率和最大化的经济效益。
高界的文化
高界分享成果和目标给它们的客户。投入实践的方向,包括正式的训练开始学习深入了解客户的需要。为了达到目标,我们从前期沟通、计划、可行性测试、市场反馈调查、实施、后备方案到后续执行方案准备了一套详细的执行流程。
只要你选择我们,我们必将为您的需求和目标提供一个最远大的前景。