We help you get in-touch with people.
我们极力为客户对接更多群众。


Business Description
业务概述
Network CN is a media company operating in China, with the primary business segments: a Media Network. A significant focus is on the Media Network, which aims to become a nationwide leader in out-of-home, digital display advertising: roadside LED digital video panels and mega-size video billboards.
Headquarter : Hong Kong
Business : Media
Summary investment thesis :
Macro Trends – China's trend toward privatization is resulting in a nationwide push to modernize business, industry and consumer goods and services, resulting in unparalleled economic growth;
Spending Growth – Robust growth in per capita personal income has accelerated growth in both essential and discretionary consumer spending;

Target – Rich – With more household TVs, higher newspaper circulation, more mobile phone users, and more Internet users than any other country in the world, China's 1.3 billion consumers represent a target-rich market for global and domestic advertisers;

External Catalysts – The 2010 World Expo Shanghai are bringing global attention to China, as well as pushing government and the growing private sector to modernize China's transportation, commercial and media infrastructure;

Focus on Fastest Growing Advertising Segment – While spending on advertising in China is growing at approximately a 15% compounded annual growth rate, Network CN's Media Network division is focused on the Out-of-Home advertising segment;

Innovative Business Model – Network CN has a strong, innovative business model to take advantage of the macro and industry trends, focused on building a large-scale, nationwide advertising network of roadside LED video displays and mega-size LED video billboards;

Strong Competitive Position – Network CN maintains a strong competitive position with deep (and deepening) relationships with the local, regional and national government agencies that issue permits for outdoor advertising displays. The permitting process is a significant barrier to entry for would-be competitors. There are limits to the number of premium locations for displays, and working with the government through the permitting process is critical;

First – Mover Advantage – With a limited number of available permits, Network CN should have a first-mover advantage. The first to market with a nationwide network may capture as much as a 60% market share and command premium pricing from top-tier global and domestic advertisers;

Vertical Integration – Through acquisition and organic growth, Network CN is vertically integrating with advertising sales and content design agencies, as well as digital LED billboard and roadside panel ownership.

安博集团公司是一间在中国经营媒体业的公司,它的主要业务为媒体网络。 媒体网络的目标在于成为全国性的户外数码显示广告之先驱:路边LED屏幕和大型电视广告牌。
总部 :香港
行业 :媒体
投资提纲摘要 :
宏观趋势 – 中国的私有化趋势推动其商业、工业、消费品和服务的全国性现代化并导致其空前的经济增长;
消费增长 – 强劲的人均收入的增长同时加速了个人必须开支和可自由支配开支的增长;
丰富的目标对象 – 拥有比世界上任何其他的国家更多的家庭电视、更高的报业流通、更多的移动电话用户和更多的国际互联网用户,中国的13亿消费者对国内外广告客户而言意味着丰富的目标市场;
外部的刺激因素 – 2008北京夏季奥林匹克运动会和2010上海世界博览会使中国倍受全球关注,并推动政府和日益成长的私营部门实现中国的运输、商业和媒体基础设施的现代化;
关注迅速成长的广告部分 – 在中国,制作广告的花费以约15%的复合年增长率增长, 安博集团的媒体网络部门集中在户外广告部分;
创新的业务模式 – 安博集团强大的、创新的业务模式是充分利用了宏观和产业趋势,其集中于建立大规模的、全国性的路边LED屏幕和大型LED视像广告牌之广告网络;
强大的竞争力 – 安博集团同地方的、区域的和国家的户外广告展览许可授权之政府机构有密切(和深入)的联系以保持强大的竞争力。许可环节对潜在之竞争者是一个非常重要的市场准入壁垒。 由于在一些黄金地段存在对展览数目的限制,因此同政府合作并获得许可的环节极为重要。
先行者之优势 – 因可利用之许可数目有限,安博集团应具有先行者的优势。 具有全国性的网络的市场最初介入者可以获得差不多60%的市场份额并控制着国内外广告客户的最优价格。
垂直统一管理 – 通过收购和固有的增长,安博集团垂直地整合了广告销售和内容设计的代理,以及数码LED广告牌和路边广告牌的所有权;
Legal & Advisory Firm
法律和咨询公司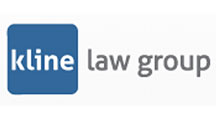 Legal Counsel
法律顾问
Address 地址 : 100 Pine Street, Suite 1250, San Francisco, California, 94111
Tel 电话 : (415) 745-3636     Fax 传真 : (415) 745-3301
E-mail 电邮 : scott@klinelg.com

Pacific Stock Transfer Company
Transfer Agent
让代理人
Address 地址 : 4045 South Spencer Street, Suite 403, Las Vegas, NV 89119, USA
Tel 电话 : (702) 361-3033   Fax 传真 : (702) 433-1979
E-mail 电邮 : info@pacificstocktransfer.com
Website 网站 : www.pacificstocktransfer.com