We help you get in-touch with people.
我们极力为客户对接更多群众。
Network CN Inc., a media and advertising company headquartered in Hong Kong was established in early 2000's by with focus on out-of-home (OOH) media in Mainland China. Network CN has the positioning, expertise and strategic vision to harness strong corporate growth from the exciting media service landscape of today's China. We are working to make our service into a leading force in its industry sector and to cultivate cross-marketing synergies among them. 
Since late 2006, we have been expanding our outdoor media network in major cities in China, including roadside LED screens, outdoor giant LED screens and advertising light boxes. With the rapid development of LED (Light Emitting Diode) technology, LED advertising has become a popular form of new media for its ability to transmit brightly colored and high-brightness images.
安博集团公司总部位于香港,集团的使命是致力成为中国户外媒体的领导者,积极为品牌客户服务。我们致力积极争取在中国主要城市安装及运营路边广告牌及大型平面广告牌。大多数情况下,我们会负责广告牌的安装,但在某些情况下,相关广告牌早已被安装完毕,集团只负责这些广告牌的运营及保养。当广告牌开始投入运营,我们会向客户直接销售广告时段。
自2006年后期,我们开始在中国主要城市不断扩大我们的户外媒体网络, 媒体形式包括路边LED屏、户外巨型LED屏和广告灯箱。随着LED(发光二极管)技术日新月异,LED广告以能传输色彩鲜艳和高亮度的画面而成为广受欢迎的新媒体形式。
Vision and Objective
愿景与目标
Headquartered in Hong Kong, Network CN's vision is to build a nationwide network in China that serves the needs of a variety of customers. The Company is building a nationwide media networks in China. Our horizontal and vertical integration will allow for substantial cost savings, ensure operational efficiencies and promote internal synergies. Network CN Inc is working to become one of the largest China-based companies listed in the United States in terms of market capitalization.

安博集团公司的目标是通过在中国焦点于媒体网络而创建最大的服务平台。安博集团在市场资本化方面而言,能奋力成为在美国上市的十大中国公司之一。 本公司在中国建立起一个全国网络,即媒体网络。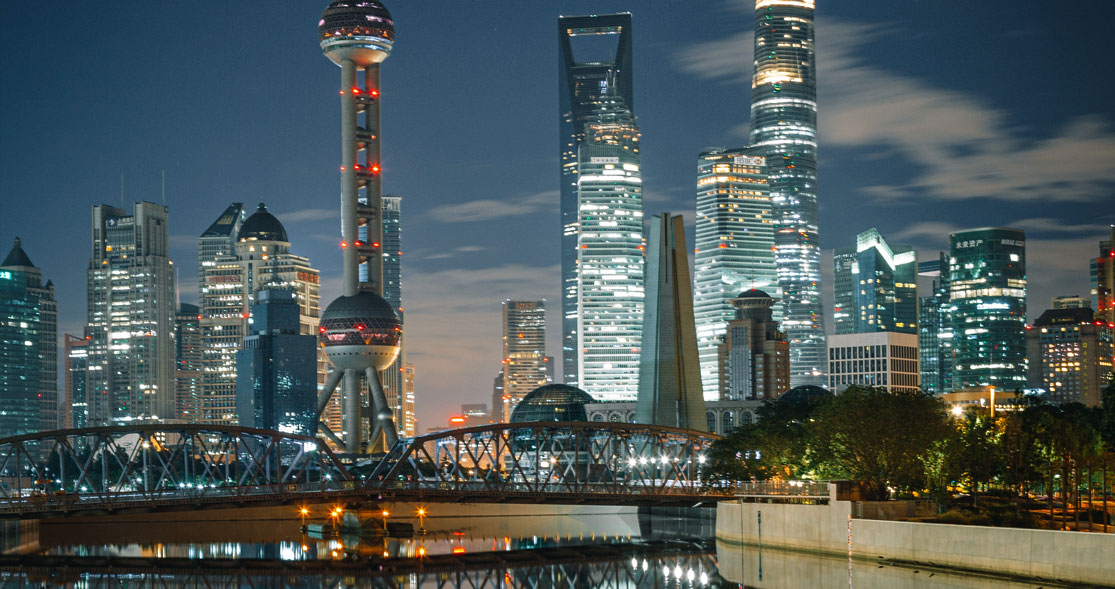 We were incorporated under the laws of the State of Delaware on September 10, 1993 under the name EC Capital Limited. Our predecessor companies were involved in a variety of business and were operated by various management teams under different operating names. Between 2004 and 2006 we operated under the name Teda Travel Group Inc., which was primarily engaged in the provision of management services to hotels and resorts in China. On August 1, 2006, we changed our name to "Network CN Inc." in order to better reflect our new vision to build a nationwide information and entertainment network in China.
After years of ups and downs owing to policies changes in China, NCN has reorganized its team and media coverage in both Mainland China and Hong Kong. Furthermore, new NCN team, basing on team's business network, is going to build a Nationwide Peer-to-Peer Sharing Solution with an aim to maximizing OOH media coverage and utilization via offline and online channels.
We have finalized our new media partnership program and commercializing our media sharing economy (P2P) service to be launched in 2016. In the early stage of commercialization, the NCN solution will provide customers/members, with the ability to identify and share domestic media by the customers/members through our peer-to-peer media marketplace. In other words, NCNs will leverage the team's media experience and business network to build an integrated solution for "Media Online Sharing Economy". In upcoming stages, besides of nationwide online coverage in China, NCN will complement its service portfolio with a line of offline value-added services.
What is the unique advantage of NCN? We partnered with a Hong Kong listed media company with great influence in China and Asia Pacific. On top that, our team has over hundred years combined experience in advertising experience in China. We are now developing coding to transform our traditional media business into online world. We plan to create a user-friendly multilingual interface for members' media through China and Asia Pacific (and, later, services) for sharing, for a fee on success basis. NCN provides members with an ever-growing pool of media market intelligence at no cost. NCN will further generate multiple incentive schemes to identify and explore new OOH media, which are before untouched by the market, through our self-designed OOH media solution for efficient peer-to-peer sharing.
In the current environment, sharing economy kind of businesses is chaotically fast growing. Most of the peer players focus on single property or service. As the barrier of entry is not high, anyone can create a website and link-up peers. However, NCN, with the extensive media business know-hows, has a very clear focus in launching a comprehensive model. NCN is not only focus on professional media player, but also individuals and SME members without an instant access to market intelligence and which are note instant target customers for large advertisers. NCN does plan to companion with existing media sharing economy players in other countries, by creation of O2O economy-of-scale to benefit all parties.
我们于1993年在美国的Delaware州成立,当时公司的名字为「EC Capital Limited」。公司的前身曾用不同的公司名称,不同的管理层, 经营过不同类型的业务。自2004年至2006年间,公司当时的名字为"「泰达旅游管理公司」, 主要从事酒店及旅游的管理业务. 于2006年8月1日,我们改名为「安博集团公司」, 目的是为了更好地反映我们当时的愿景: 在中国建立覆盖全国的信息及娱乐网络。